13 tags
Can one more credit review or "hard inquiry " have...
For Example: John was about to purchase a condo in NYC. The mortgage he needed approval for was 1.2 million. In the last 5 months he had shopped for a car over a period of 4 months, asked for limit increases on 2 credit cards, and he had his credit pulled for a preapproval letter when first going out with his realtor. In total he had 5 inquiries in the past 7 months. His current Fico score...
8 tags
Stay at home spouse can now use their partners...
The Credit Card Act of 2009 has been amended to help "stay at home spouses" who are working in the household raising children or are addressing other issues that need full time attention. In the past spouses who are working hard to care for an ill and aging parent, raising children, or even going back to school for a better education have given up the ability to get approval for credit due to...
Anonymous asked: My FICO score is 720. My total debt is $38K (student loans, car, and credit cards). My annual income is about $33K, and I've held my job for about 2yrs. Do you think I can qualify for a home loan? What should I do to get to that level?
12 tags
Credit Tip: Thirty day late payment on a mortgage...
One recent 30 day late payment on a mortgage will cause a rejection for a refinance or purchase and will drop scores over 100 points for many consumers. This impact to the credit score can last for years costing dramatic financial losses, frustration, and a failure to meet personal and financial goals. For many loan officers and real estate professionals it will mean the loss of an opportunity...
11 tags
Leased cars and credit scores
A popular cause of huge decreases in credit scores are collections at the end of a car lease. Many consumers roll in to the car dealership looking to turn in their car at the end of the lease. Some return to the dealership looking to negotiate for a new car while others just want to end the relationship and move on to another brand entirely. Once the dealer accepts the car, even if they say it...
11 tags
Is It True That Credit Card Grantors Can Close An...
Many of us have found ourselves in a position over the past 5-7 years where one or more of our credit cards were surprisingly closed by the creditors. It is usually a shock and never seems to come at a good time. Even those with excellent credit and no need for the extra credit card feel slighted when they find out they have been rejected for continuing use of a credit card. Some even try to fight...
12 tags
Spring is in the air!
This is the season for romance but with romance comes relationships and for many marriage. Although we all have the best intentions and high hopes for the future of our relationship we all know the reality could be very different from the original dream. When a relationship ends in divorce or a break up, many successful individuals have assets to split which may include a property with a joint...
13 tags
A $60 Collection Account Can Cause Huge Credit...
A collection account can be placed on credit reports for something as minor as not paying a parking ticket, library book fee, or a magazine subscription. If a creditor is not paid within a period of time the debt owed by the consumer gets passed on to a collection agency. Many of these agencies purchase or borrow the debt hoping to make a profit by collecting a commission once the debt is paid by...
10 tags
Impact of a Minor Collection Account
A collection account can be placed on credit reports for something as minor as not paying a parking ticket, library book fee, or a magazine subscription. If a creditor is not paid within a period of time the debt owed by the consumer gets passed on to a collection agency. Many of these agencies purchase or borrow the debt hoping to make a profit by collecting a commission or a higher amount...
7 tags
The down side of co-signing for a child or friend.
We have had many clients who come to us for help due to derogatory credit from co-signing for a child, partner, or friend. Co-signing for a loan, lease, line, or credit card is a very risky endeavor. Once you sign on the dotted line or approve the terms you are making yourself vulnerable to someone else's payment patterns. Since the primary on the account will receive and pay the bill your...
11 tags
When is it time for young consumers to start...
Starting to build good credit and scores should be done at a young age. Since the Credit Card Accountability Act of 2009, consumers under the age of 21 cannot get credit without proving an income or having a co-signer apply with them for new credit. Once a young adult opens credit as a primary card holder, whether the parents co-signs or not, any old authorized user accounts will help to...
7 tags
Credit Scores and Taxes
Any tax liens updated on credit can affect Fico scores dramatically. A new tax lien can drop scores 100's of points. The higher the score prior to the lien update the more it drops. The reduction in the score can cause rejections on loans or higher interest rates even if the lien is paid. We have seen State tax liens as low as $200 on credit reports. In many cases consumers paid the debt as...
8 tags
There are so many misconceptions about the impact...
Recently a man came to me for help. The first thing he did was tell me what I needed to do for him. He said, "I have a charge off that I paid a while ago and I know that it is harming my credit score significantly. I want you to work on that account and see if it can be removed. The little thirty date late payments are unimportant." If you are not a dentist you should not be drilling your...
8 tags
Why is getting rid of old credit cards that you...
How many times have I heard, "This card is so old and I rarely use it. I want to close it immediately and I know that will help my credit right?" Too many times is the answer! This is false. Keeping credit cards open and making sure they are active at least once a year can keep credit scores much higher. The older your credit, the better it is for your credit score. Average age of credit...
Which is worse for my ability to refinance in the...
When it comes to credit scores both of these events will be harmful to credit scores but if you are planning on getting a mortgage or refinancing within two years the mortgage late payment is worse. The reason for this is most banks do not want to see mortgage late payments for 12-24 months prior to loan approval. Therefore if you had a late payment on a credit card and your score was at a...
10 tags
Scorecards & Credit Scores
"How can my credit score be so low? I have been paying all my important accounts on time for 10-20 years, doesn't that count for anything?" "I have millions of dollars in the bank and own many properties how can I have such a low credit score?" "How can one account with a late payment for such a small amount of money do this to my credit score?" The...
15 tags
Credit Question - Collection Account
I owe a major bank debt for a credit card. They have been sending me settlement offers from the different collectors who have picked up the debt. This is hurting my credit badly. If I make a onetime payment, is it mandatory that I accept the 1099 from them? Also, how would this transaction reflect on my credit record? If you have stopped paying a credit card and the account goes into default...
8 tags
Q & A: Tracy Becker, Credit Restoration and... →
Q & A: Tracy Becker, Credit Restoration and Education Expert - "With the right credit and an understanding of how it works, buyers can save a fortune while improving the quality of their lives."
9 tags
Junk snail mail and bad credit can go hand in...
I can't begin to count the many clients we have had with credit issues due to discarding a bill thinking it was junk mail. For example: Jack uses his American Express card for all of his purchases since he gains reward points. He rarely uses his other credit cards. One day he is at a local boutique with his wife and the store only accepts Master/Visa. He uses his card for the first time in...
10 tags
WOULD YOU DRIVE A CAR WITHOUT INSURANCE?
Since credit scores are what many use for car, mortgage, & credit card approval shouldn't it also be protected and watched over? Most homeowners have alarm systems, insurance, landscapers, etc to help keep a property safe, maintain its value, and help when damages occur. We go to great lengths to protect our assets and credit shouldn't be any different. Good credit is, for most, what affords...
12 tags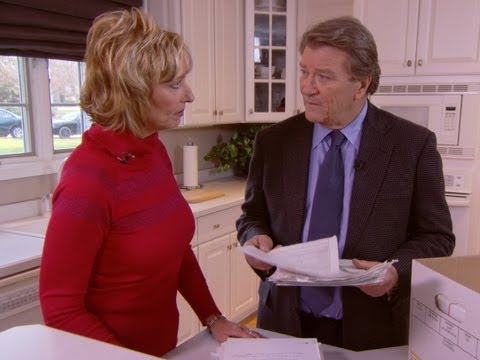 7 tags
Costly Consequences of Individuals Working on...
Have you had this scenario lately? A client comes to you for professional services and is ready to purchase a property or apply for a loan. Suddenly it is revealed that the credit score has dropped significantly or a problem that was not known prior to the application becomes apparent. At this point if the client is lucky they will have the option of getting a higher rate loan, but for many,...
11 tags
Have you had a problem with a Verizon bill? How...
It seems that 1 out of every 4 individuals that comes to us for credit improvement have a collection account on their credit from Verizon or a debt collector that has bought Verizon's bad debt. Here is a great example of what occurs. The client calls Verizon to cancel the service. They pay the last bill and believe that is the end of it. They move to a different location and a year or so later...
11 tags
Inquiries
Every time a consumer goes to a 3rd party to apply for a credit card, credit limit increase, overdraft on a checking account, mortgage application, line of credit, car loan, student loan, and most financing, a view of the individuals credit occurs by the potential creditor. These third party views are called hard inquiries. Hard inquiries can have a negative effect on credit. When applying for a...
11 tags
Listen to my last segment from "Eye on Real...
10 tags
Be careful when setting up online payments!!
Online payments to creditors can wreak havoc in some situations. To protect against harming credit, when setting up online auto payments with creditors always get a confirmation number and keep record of it. Many find late payments after initial setup when their purpose was to protect against the exact circumstance they find themselves in. Consumers making a change of bank or closing a credit...
14 tags
The CFPB Findings on Business Credit Cards &...
In December, the CFPB reported that although an individual may sign personally for a credit card, if it is a business credit card many are not listed with the credit bureaus unless the card goes into default. There are also business credit cards that are approved with liability only on the corporation and will not show up on personal credit. How can this help consumers that use their personal...
10 tags
If I close an old credit card that I never use,...
Q: I am thinking of closing an old credit card that I never use will this hurt my credit? I am planning on buying a property and don't want my score to drop. A: This is a good question, and the answer is yes, this could damage your credit score. Since this is a credit card and falls into the revolving credit category, when it closes you will lose the utilization allowance that the limit on the...
15 tags
What you should know about credit and scores.
Start the New Year off right. Here are some general tips to help you understand credit and scores a bit more. Feel free to share these tips! - Credit scores are formulated based on what appears on credit bureaus in the moment credit is pulled by the bank. Making sure credit is updated prior to the bank evaluating your credit report and scores can help the mortgage application process. -...
12 tags
Your credit portfolio matters!!
Having a wide range of credit in your credit portfolio is the way to build an excellent credit score. We know that the scoring system wants to see who we are as consumers by viewing our payment patterns. The best way for them to see us is by reviewing our ability to manage many types of credit. Revolving, Installment, Mortgages; these types of credit give the scoring system the ability to predict...
8 tags
Good Credit is Sexy →
The New York Times has acknowledged what credit experts have known for a long time. When it comes to finding a life partner credit scores can be as important as chemistry. With the wrong credit score couples may find they can't get mortgage approval, they may only qualify for a smaller size mortgage, or they will be paying much more in interest and fees for the term of the mortgage. Not...
14 tags
Listen to my last segment from "Eye on Real...
12 tags
Using Deferred Payment Store Card Offers
How many of us are tempted to open up a store card when making a large purchase during the Holiday Season seduced by the sizzle of enjoying now and paying nothing for 12+ months? Sounds great, right? It can be an excellent idea on many levels since those with limited credit can build more trade lines while keeping their money for an additional year instead of giving it to the creditor. But...
17 tags
Credit Question: How can I tell a credit repair...
Q. I am thinking of purchasing a property within the next year and I need to fix my credit. How can I tell if a credit repair company is legitimate? A: This is a great question. When it comes to professional services, most people find that getting a referral from a friend or relative is usually the best place to start. Unfortunately, the majority of people who have credit issues do not...
13 tags
During the Holiday Season consumers must beware...
19 tags
Now is the Time to Be Aware of Tax ID Theft
Tax ID theft is an increasingly popular crime. Criminals can sit at their computer in the comfort of their own home relaxing in their pajamas, sipping a cup of coffee, as they steal your hard earned tax refund. In 2011, cases of this crime were up almost 100% from the previous year with about 700,000 victims totaling billions in stolen refund money. Some ways this crime is perpetrated are a...
12 tags
Can opening a new credit card cost you over... →
Black Friday is around the corner. Be wary of opening new store credit cards for discounts. Opening new credit can reduce credit scores dramatically. Reducing average age of credit hurts scores! Having many years of experience in the credit game makes a consumer a lower risk borrower. It makes perfect sense since those managing accounts for many years would have a much better handle on...
22 tags
13 tags
Check out my latest segment on Eye on Real Estate...
16 tags
Part II: Aftermath of Sandy Credit Tips
All of us at North Shore Advisory, Inc are sending out our thoughts and support to all of you that have been affected by Hurricane Sandy. We would like to offer some credit tips to help guide you in these tough times and protect you from even more damage that poor credit can cause long after you have recovered from the aftermath of this experience. 1. Make sure all credit cards, car, mortgage,...
7 tags
Aftermath of Sandy Credit Tip:
When most people go through a traumatic experience credit is the last thing on their mind. However, if your credit is scarred it will just add to the chaos. For those who do not have internet and usually pay bills online, remember that the post office is up and running and you can always mail out a check. Browse www.northshoreadvisory.com for more information on credit and to connect with us on...
13 tags
Financing & Credit Score Frustration
No matter how sophisticated the mortgage applicant, many find credit blemishes that leave them vulnerable, confused, and rejected for financing. It seems lately we have had an enormous amount of highly successful professionals on the verge of purchasing or refinancing who have been left frustrated, angry, and ultimately turned down for a mortgage due to lowered scores. Example 1: Sam and...
14 tags
Credit Tip!
Many business owners don't realize that some credit card accounts, leases, and financing they sign for to support their business may lower their personal credit score and could end up costing them greatly when applying for personal financing. This also works in reverse as some business financing is also dependent on personal credit. Poor Fico scores can also work against a business...
10 tags
(CFPB) Findings with Major Credit Card Issuers
Recently the Consumer Financial Protection Bureau has gone after some major credit card issuers. Their findings confirm there have been misrepresentations including, late fees charged illegally, false promises of approval on rewards cards, discrimination, deceptive telemarketing, and even as extreme as purposely signing customers up for products they were unaware had a fee. This seems to be just...
14 tags
Check out my last segment from Eye on Real Estate...
16 tags
Understanding the Vast Business of Scoring
Scoring thresholds for approvals and better rate offers on loans have become higher while lenders of all kinds depend on scores to evaluate and curb risk making it essential for all of us to understand who creates these scores, where they are offered, and what the variations are. It is always important to note that there are many scores and each may have a different range. For example, if you...
10 tags
Credit Question
Q: How does owing money on a credit card affect credit scores and how long does it take for the bad credit to clear from your history? A: There are many factors that can lower your credit scores. One major factor is a high debt-to-limit ratio—owing too much money on credit cards can dramatically decrease your credit scores. If your balances are more than 7% of the card's limit, your scores will...
11 tags
Check out my last segment from Eye on Real Estate...
16 tags
E-scores, What Should We Know About Them?
The score industry is growing and many scores are popping up that have a lot to say about us as individuals and potential profit sources. With the massive growth of internet based sales allowing consumers the ability to purchase items as minor as hand cream and as major as real estate properties there is an enormous amount of profit to be earned. Along with great profit comes the need...
15 tags
Business Credit Scores: What CPAs Need to Know →
Feel free to read and share my article on business credit featured in The CPA Journal this month. Business credit, like personal credit, is a very strong asset in today's economy. "When a company can show continuous positive credit scores over a long period of time, it will be more successful when competing with other companies for approval on a bid…" For more...